It's been said that along with skills, building trust takes 10 years.
We will consistently and honestly set the standards of an exchange.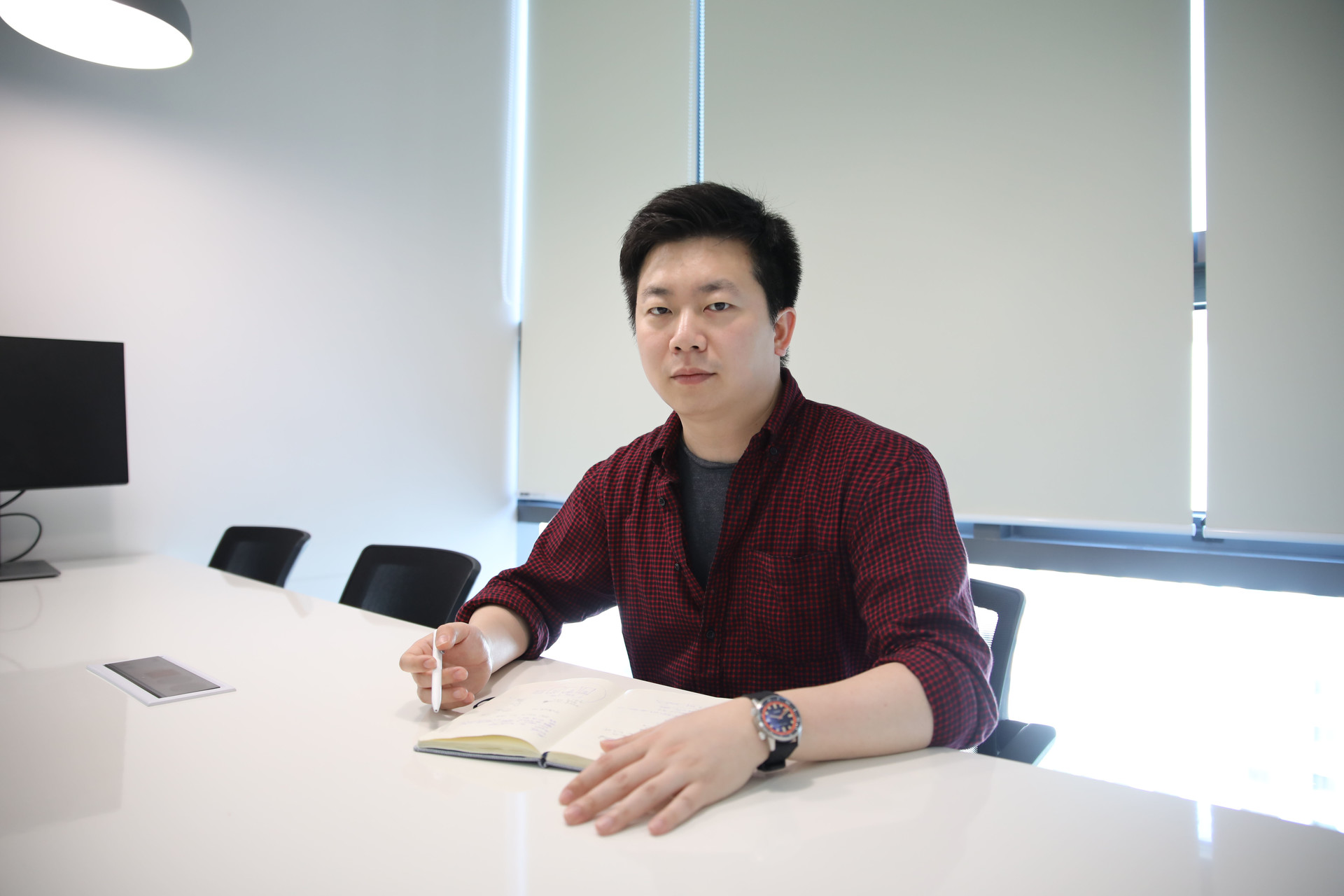 "Biggest goal is to present standards of an exchange that fully fulfills its social responsibilities."
Since there is currently no clear standard for cryptocurrency exchanges, it is all the more reason for Streami/GOPAX to conduct business with the goal of presenting standards of an exchange that fully fulfills its social responsibilities. We introduce Kyeol from the Business Development Team, who is building a healthy ecosystem at that forefront.
▶Hello, Kyeol! Please introduce yourself.
Hello, this is Kyeol and I work in the Business Development Team of Streami.
I studied Economics at university and did investment-related work at securities companies and banks. While working, I became aware of blockchain and Bitcoin and as I studied them with much interest in the industry's development potential, I became convinced that it is an industry that will continue to develop. So I made the leap of faith and changed my job!
▶What was interesting about blockchain and Bitcoin?
The most interesting parts were the idea of the decentralization of cryptocurrencies, blockchain's function as a distributed ledger, and the emergence of digital assets as a new class of assets.
▶What work does Streami's Business Development Team do?
Streami's Business Development Team primarily focuses on bringing ideas to life. This can be divided largely, into the following parts.
1) Development of new business
2) Entering into partnerships
3) Work related to coin listings
Firstly, regarding the development of new business, we launched GOPAX in Indonesia earlier this year and are currently under examination to acquire a license for cryptocurrency exchange in Thailand. Also, a pilot project of DASK, a custody service, is in progress and DASK is currently provided free of charge to judicial institutions such as the prosecution and police. Further, we have been conducting OTC business in Hong Kong since last year, which we plan on introducing to Korea by utilizing the networks and know-how we accumulated, and we are laying the foundations for a full-fledged KRW OTC business.
Secondly, we are pursuing partnerships with domestic and foreign exchanges and various companies. Recently, we are communicating to collaborate with Xangle, which provides a cryptocurrency disclosure platform.
Lastly, we serve as the primary gateway for coin listings. We oversee the entire process up until GOPAX's listing committee is reached and we are in charge of projects, communications, and non-technical due diligence.
The Business Development Team is carrying out tasks stated above and we are thankfully busy due to increasing interest and inquiries about collaborations with GOPAX. If you want collaborate with GOPAX in any aspect or have ideas for creating a healthy cryptocurrency ecosystem, please contact us anytime!
▶You said that the team serves as the primary gateway for coin listings. What do you think is the most important part of the review?
Not a single factor can be glossed over when reviewing listings. However, I think that the most critical issue is whether it is a good project or not! The standard for a good project is whether it can clearly answer the questions, ① why it needs to be blockchain and ② why ordinary users should buy the corresponding cryptocurrency.
If the reason for the project is simply to raise capital, you can receive investment as long as the project is solid. It does not have to be in a form of cryptocurrency. So in that case, you should use other methods as there is no reason to introduce a cryptocurrency. I think the differentiation as a blockchain project stems from this.
In fact, we are considering and discussing a lot internally as to whether it is the role of an exchange to determine whether a project is good or not. However, in order to maintain trust and advantage as a cryptocurrency exchange in the long term, I believe that our role is to select and list good projects to help GOPAX users have good experiences.
▶Which project personally impressed you the most?
Although I can't tell you the exact name of the company, meetings with companies working on projects that can be applied to real life with high possibility are often memorable.
Also, we always receive a lot of positive influences from meeting companies with ideologies similar to us, which is to create a healthy cryptocurrency ecosystem and present standards of an exchange that fully fulfills its social responsibilities.
▶What's your most memorable thing after joining Streami?
Every day is memorable. Blockchain is yet to be used much in real life, but I feel rewarded day by day because we are pioneering a new industry.
Because the job requires us to meet people from various industries and I can always experience new ideas and work, the job is dynamic and stimulates my intellectual curiosity. So, I am always enjoying myself at work.
▶What do you think is the biggest attraction of Streami?
I think it is the free work environment and there being so many talented people with different and distinctive characters. It is an environment in which you can freely express any opinion you have and work and collaborate with each other to make it a reality.
▶A word to those who wish to join the Business Development Team please!
In order to join the Business Development Team, the ability to communicate smoothly with the people you work with, passion for the industry and the positive drive to make your professional thoughts a reality, and the ability to communicate with various companies in English are required.
Also, the most important competencies for the Business Development Team are unconventional thinking, humanistic imagination, and creativity. We would like to ask those who are proud of their big brains to apply!
▶ How would you define Streami/GOPAX in one word?
It would be "trust".
Cryptocurrency investors are yet to be properly protected by the law. GOPAX is operating the exchange according to strict ethical standards at all times while safely keeping customers' assets. Since the greatest value and ultimate criterion for decisions is customer trust, "trust" seems to be the one word that best expresses GOPAX.
▶Lastly, do you have anything to say to those who use GOPAX?
We will become a GOPAX that prioritizes trust with users. We ask for your continued interest and love in the future! Thank you!